Classes for "adults" (from 15 years old up)
Schedule
Monday evenings – 19h30 to 21h30
All year long, including during vacations and holidays – no rest for the warriors.
Classes topic
Blablabla
Equipment
To be noted:
Before any investment, do not be afraid to ask to different club members about gear quality, to see what's worth or not. That will prevent you from spending money on worthless elements.
Equipment to start with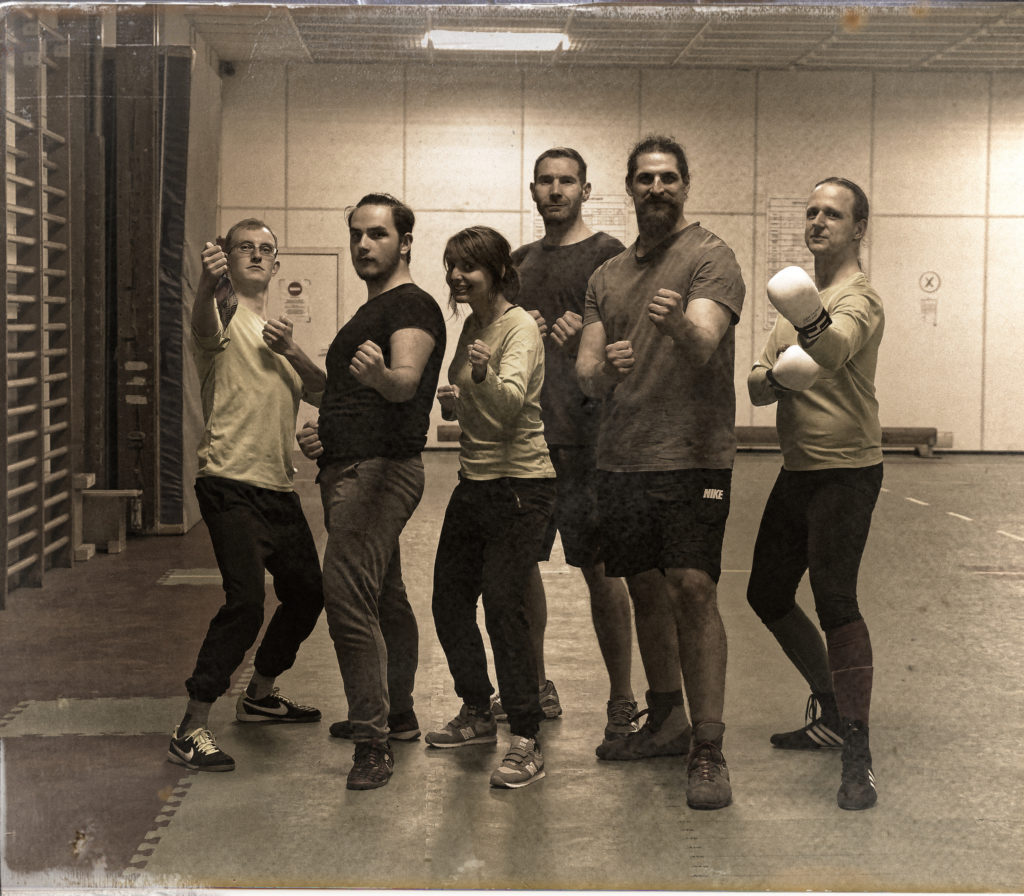 We require that you equip yourself and quickly with the following elements:
Yourself
A practice outfit both comfortable and practical
Boxing mittens, such as MMA gloves
Groin protector
The Next Steps
These are the elements that you will add to your kit over time (roughly sorted by priority) :
A fencing mask (ideally a HEMA dedicated model)
Back of head protection (with or without mask overlay)
Fighting cane simulator
Medium protection gloves
Sources
Bartistsu
The Bartitsu Compendium, Volume 1: History and the Canonical Syllabus, Tony Wolf (Lulu.com) (2005)
The Bartitsu Compendium, Volume II: Antagonistics, Tony Wolf (Lulu.com) (2010)
The Sherlock Holmes School of Self-Defence: The Manly Art of Bartitsu as used against Professor Moriarty, E. W. Barton-Wright (The Ivy Press) (2011) – ISBN 978-1907332739
Self-Defense for Gentlemen and Ladies: A Nineteenth-Century Treatise on Boxing, Kicking, Grappling, and Fencing with the Cane and Quarterstaff, Colonel Thomas Hoyer Monstery edited and introduced by Ben Miller (Blue Snake Books) (2015) – ISBN 978-1583948682
Instructors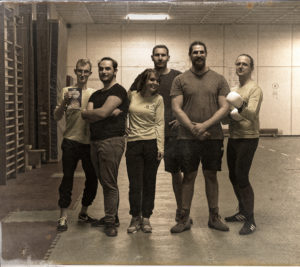 Leyla Daem
Main instructor of the XIXth century HEMA section
Instructor of French boxing, self-defense wrestling and cane fighting.
Takes part to the very beginning of Via Bruxellensis with the longsword practice and discovers over the time, with a variety of encounters as well as national and international events that the world of HEMA is as vast as it is rich. She begins the practice of 19th century HEMA and takes great interest in the story of these protagonists – a must have to understand their contexts and be able to put oneself in their shoes while trying to understand and interpret their moves the best way.
Ressources
Acta Periodica Duellatorum: regular publication of scientific articles covering the domains of HEMA
Resources for the Historical European Martial Arts and Sports Community: articles, sources, ressources, informations
Shops