Classes for "adults" (from 15 years old)
Schedule
Starting in October 2022
Friday evenings – 18h30 to 20h30
All year long, including during vacations and holidays – no rest for the warriors.
Classes topic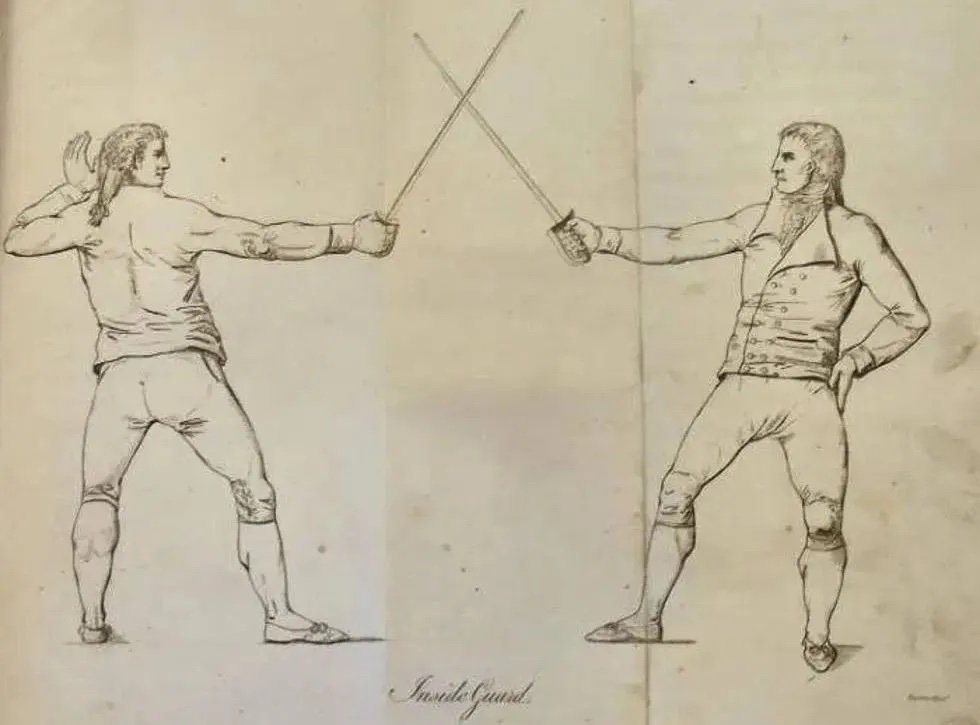 Study and practice of the infantry saber (18th and 19th century). The bases taught are coming from British sources of the "napoleonian" era, mostly from Charles Roworth and Henry Angelo. Nonetheless, other sources and periods will be studied, from time to time, to enrich the practice. A large part of the classes will be dedicated to the sparring.
There is room as well for more experienced practitionners to propose exercises to practice together as well as some aspects of the sources they want to dig in deeper.
Equipment
To be noted:
Before any investment, do not be afraid to ask to different club members about gear quality, to see what's worth or not. That will prevent you from spending money on worthless elements.
Equipment to start with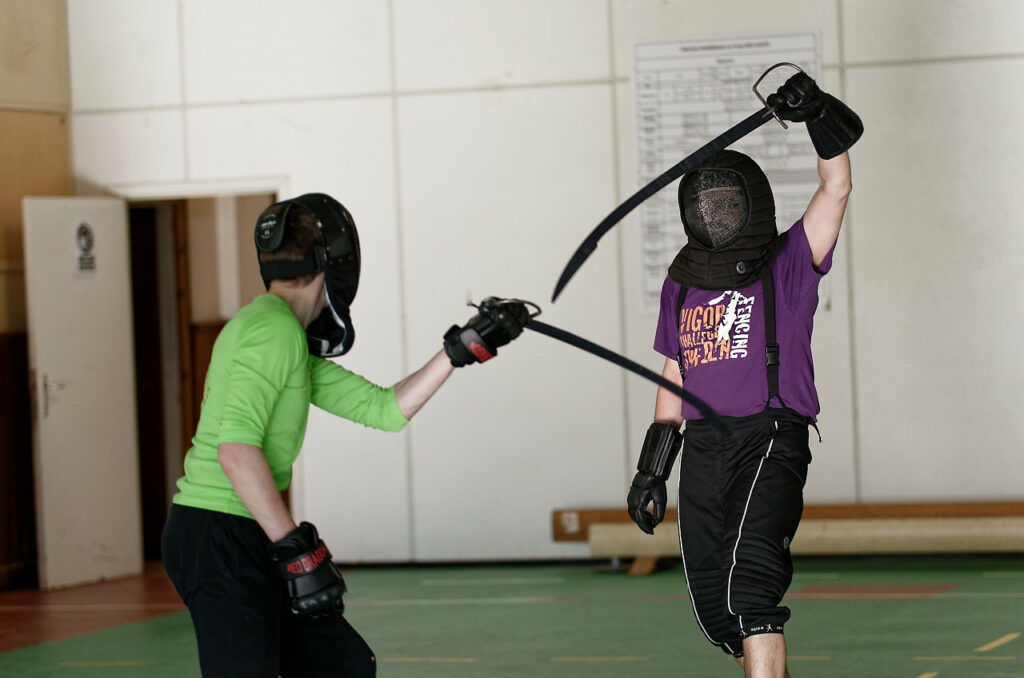 We require that you equip yourself and quickly with the following elements:
Yourself
A practice outfit both comfortable and practical
A fencing mask (ideally a HEMA dedicated model)
Light protecting gloves
Groin protector
(a bit later) A saber simulator, HEMA compatible and made of steel (e.g. Black Fencer, Kvetun, etc.)
The Next Steps
These are the elements that you will add to your kit over time (roughly sorted by priority) :
Back of head protection (with or without mask overlay)
HEMA jacket (padded + throat protection)
Throat protector
Elbows and forearms protections
Knees and shins protections
Chest protector
HEMA pants (padded)
Heavy protecting gloves
Sources
Art of defense on foot, 4th edition. 1824. Charles Roworth
The Rules and Regulations for the Infantry Sword Exercise. 1817. Henry Angelo
Instructors
Jérémy Royaux
Firstly interested in combat sports and self defense, he discovered HEMA through a friend and became highly passionate in it since. He keeps on practicing longsword at the Salle d'Armes Jean le Noir / . Bruselas Destreza. When he is not busy practicing HEMA, he accompagnies delinquent minors in Brussels on their psycho-education (restorative/reparative justice) and also is invested in science popularization in another association.
Ressources
History Saber Suite youtube channel – offers many interesting videos about saber, its history and its uses.
Academy of Historical Fencing videos introducing the bases of saber (Roworth / Angelo)
Example of high level saber sparring (more Polish saber in this instance)
Example of high level saber sparring (Roworth / Angelo)
Shops