Via Bruxellensis
La Voie de Bruxelles – The Brussels Way - De Brusselse Weg
Club d'Arts Martiaux Historiques Européens (AMHE)
Historical European Martial Arts club (HEMA)
Vereniging voor Historische Europese Krijgskunsten (HEKK)
Vous voulez en savoir plus ?
Do you want to know more ?
News and Articles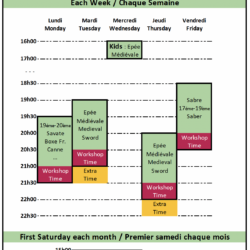 As you might already know, we never stop our classes during holidays so our sessions have gone uninterrupted. Still, now is the "back to school" time, a new school year and with it, some new things! COVID constraints staying low, we can enjoy our Extra Time again by snacking or sipping a little something, the[…]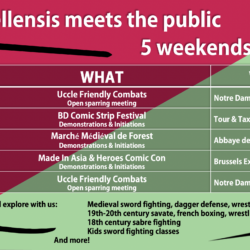 On top of our many weekly trainings, you can also meet us during those numerous events.
Previous
Next