(English below)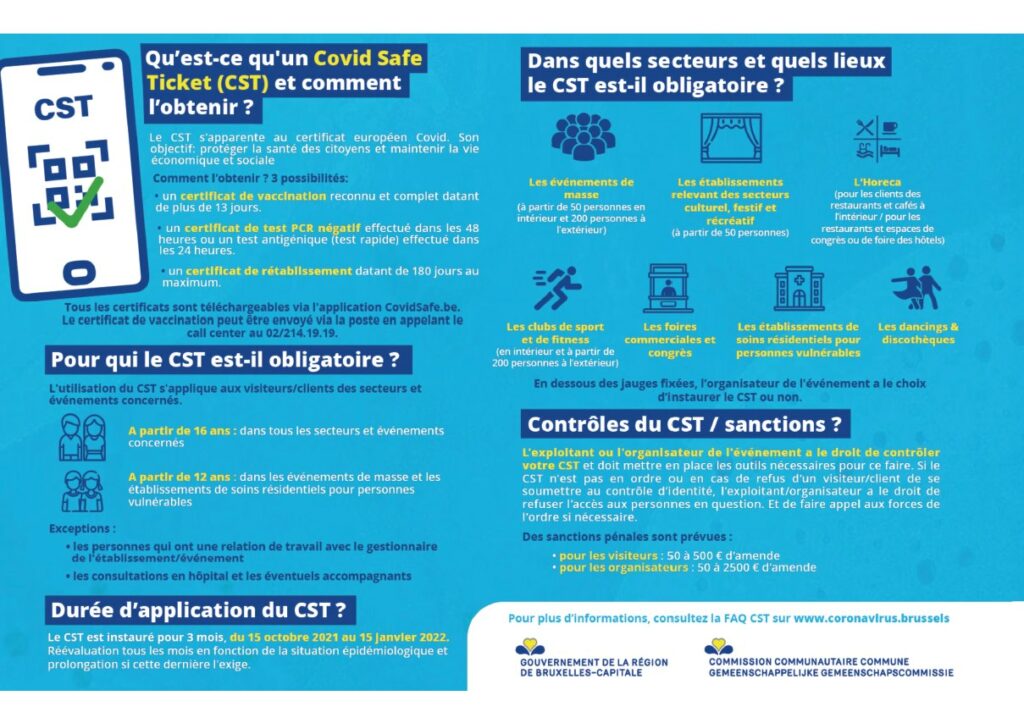 Comme mentionné, à partir du 15 octobre, la Région de Bruxelles-Capitale impose la possession d'un Covid Safe Ticket en ordre pour participer aux activités sportives en intérieur.
En « échange » de cette contrainte nouvelle, tous les participants (une fois le CST validé) peuvent rester sans masques, même pour les moments de discussions.
Mais de manière plus importante pour nos pratiquant.e.s, cela réhabilite l'usage des vestiaires qui avait été en pause jusque là.
Voyons le bon côté de cette mesure!
Si vous avez des questions sur le Covid Safe Ticket, n'hésitez pas à nous contacter!
---
From 15 october on, the Brussels regional government imposes the Covid Safe Ticket to be allowed to take part to indoors sports.
In « exchange » of this additional constraint, all the scanned participants may stay maskless, even during the discussion moments.
But I think the main benefit will be that we'll be allowed to use again the changing rooms that were unavailable until now.
Let's see the bright side of it!
If you have any question regarding that Covid Safe Ticket, don't hesitate to contact us!